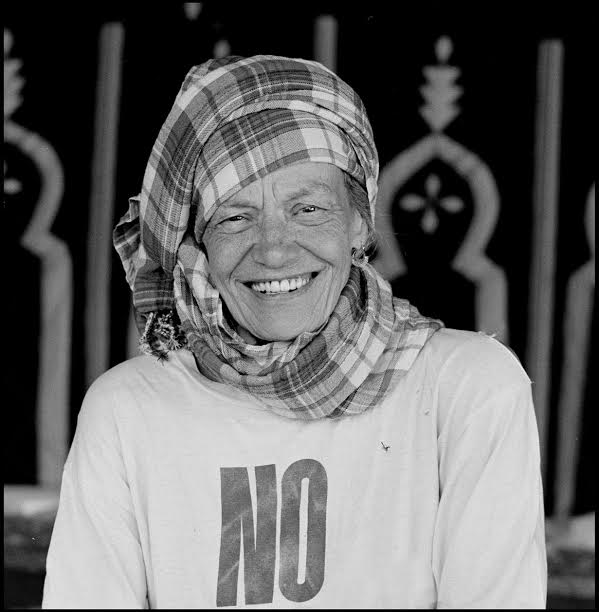 The Master Musicans of Joujouka and their manager Frank Rynne would like to offer sincere condolences to the family and friends of Anita Pallenberg.
According to manager Frank Rynne :
I was a friend of Anita's from the early 1990s. In 2008 she accepted our invitation to come to Joujouka to honor Brian Jones. She came with her lifelong friend John Dunbar who was another old friend of Brian's. It was a healing journey for her and her first visit to Morocco since 1967.She stayed in the room Brian Jones had stayed in and adapted to the frugal conditions instantly. We discussed Brian, the blues, love and life for more for a week. She said Brian must have liked Joujouka so much because "He was pure and they are pure". Joujouka brought her peace.
 I respected Anita for her direct honesty, her deep insights and her sense of humor. She was a sensitive, honest, and super talented artist, actor and much more  whose cultural impact goes a lot further than her influence on the Rolling Stones.She was class and she was art.
Mark Paytress who was also on the trip commented on hearing of her death stated :
I think she found great peace and inspiration in those hills.
Photographer Jill Furmanovsky  said ;
She was a person once met never forgotten. I remember how much she enjoyed being in Joujouka – doing her drawings and thawing out as the music and good vibes got to her.
Ahmed El Attar leader of the Master Musician of Joujouka  and said :
She was a friend of Brian Jones and we welcomed her and shared our music and village for 5 days. She was a noble woman and everyone was inspired by her. We wish her to be at peace with Allah.