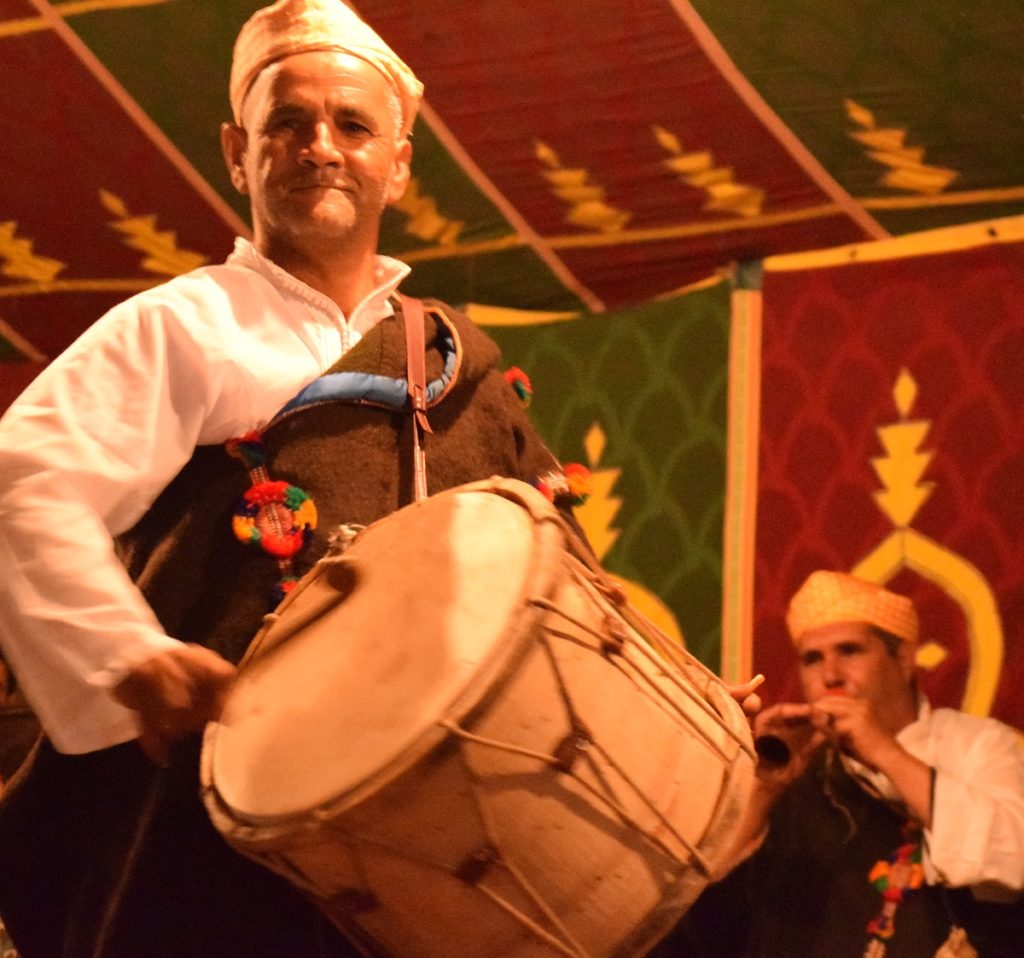 More tickets released for the festival in Morocco this summer following postponement of previous sold out edition scheduled for 2020 due to the global pandemic.
The Master Musicians of Joujouka have announced that a very limited number of 10 additional places will be available for the festival in their village in Morocco this summer.
The extra spaces are available from the sold out 2020 edition of the festival that was postponed due to the global Covid-19 pandemic from those sadly now unable to attend the rescheduled dates.
The news follows the recent announcement that the Master Musicians of Joujouka will host their first festival in the village in three years after a two-year break due to international travel restrictions around the pandemic.
The dates for this year's festival are Friday, 3rd to Sunday, 5th June and the event is limited to just 50 spaces.
Tickets are 460 euro and include collection (3rd June) and drop off (by midday on Monday, 6th June) from and to the nearest city, Ksar El Kebir, and accommodation and meals throughout the festival.
Flights to Morocco are currently available – check listings for rates. Ksar El Kebir is accessible by train from all major cities in the country.
Use the link below to pay a deposit of 120 euro for of full ticket price you can select the number of places you require.