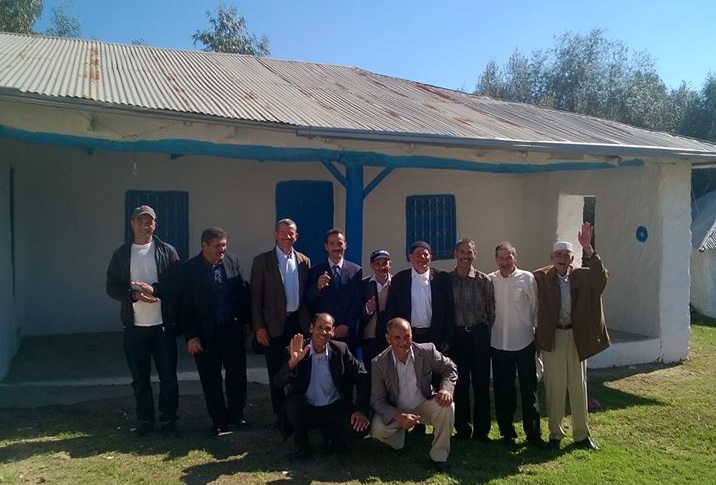 The Master Musicians Of Joujouka travel to Japan this week for the first time.
The group are set to perform over two days headlining Festival de Frue on 3rd and 4th November in Shizuoka, with a headline concert in Tokyo on 6th November.
At Frue the first concert will be a full PA show, with the second day's performance to be held outdoors and without a sound system, to replicate the experience of the music played by the Master Musicians Of Joujouka at their annual festival in the village.
In Tokyo, the Master Musicians Of Joujouka will play at Shibuya WWW X. The performance will be preceded by the world premiere of the Tribe Ahl Serif film, featuring rarely seen footage from 1974.
Ahmed El Attar, Rais of the Master Musicians Of Joujouka, said: "It is an honour for the Masters to visit Japan for the first time. We have many Japanese visitors who come to Joujouka and the Masters look forward to bringing the Baraka of Sidi Ahmed Schiech to our friends and fans in Japan.
"It is the first time Boujeoud has danced in the Far East and all of the Masters are happy."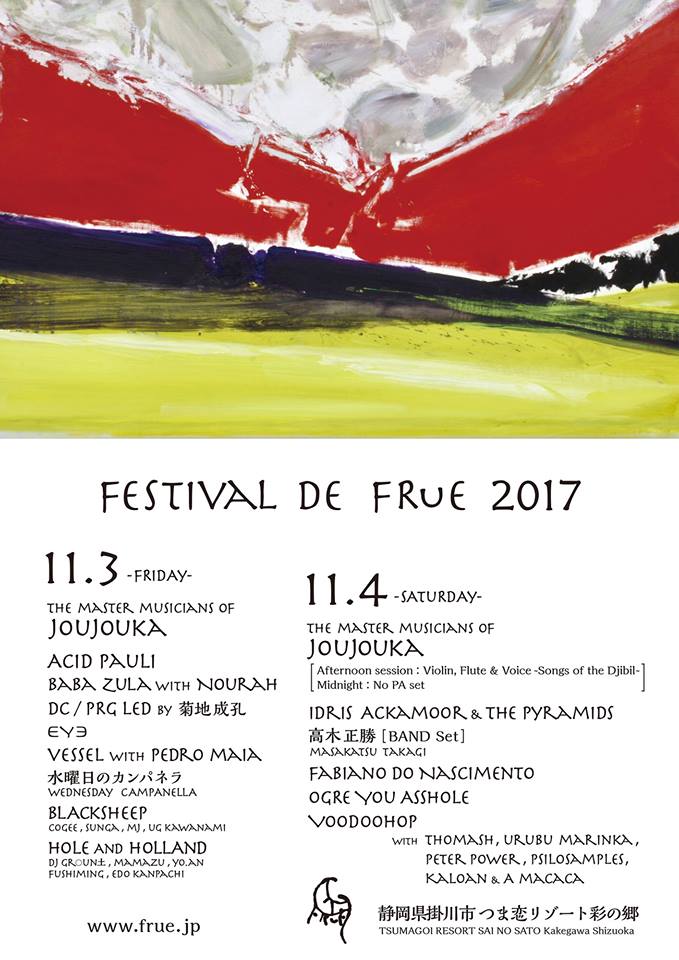 To coincide with the tour a new book has been published telling the story of The Master Musicians of Joujouka and their magical village. Authors include Yamazaki Harumi, Salam Unagami, Akito Inui, Rieko Akatsuka, Frank Rynne, Moriyuki Imamura, Kucci, Miho Watanabe, Muzians (Editor) and Tatsuo Hinaka (Designer) and the book is available to order now via Amazon.
A Japanese Tour Limited Edition tour CD of the new Live In Paris album, recorded at the Centre Pompidou in 2016, will also be available.
For full details of all concerts check out the Joujouka in Japan 2017 page here