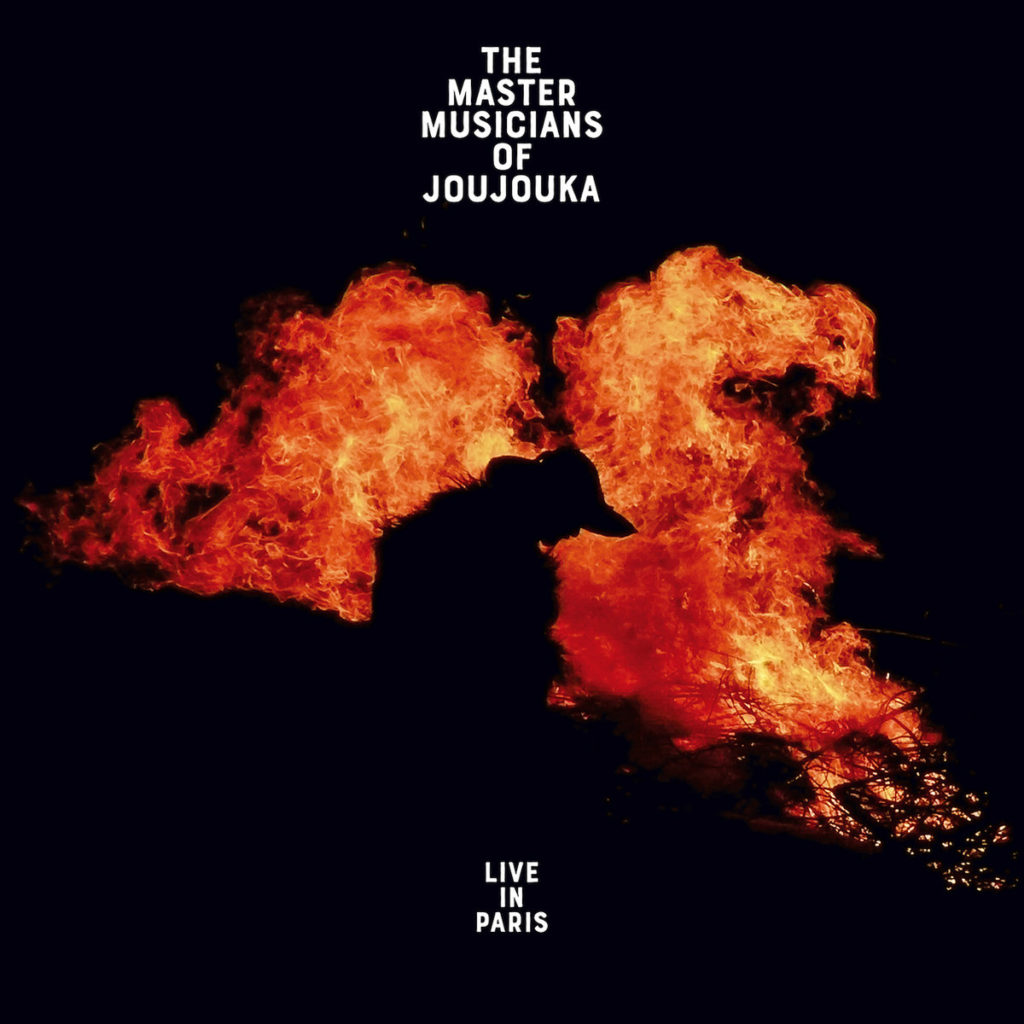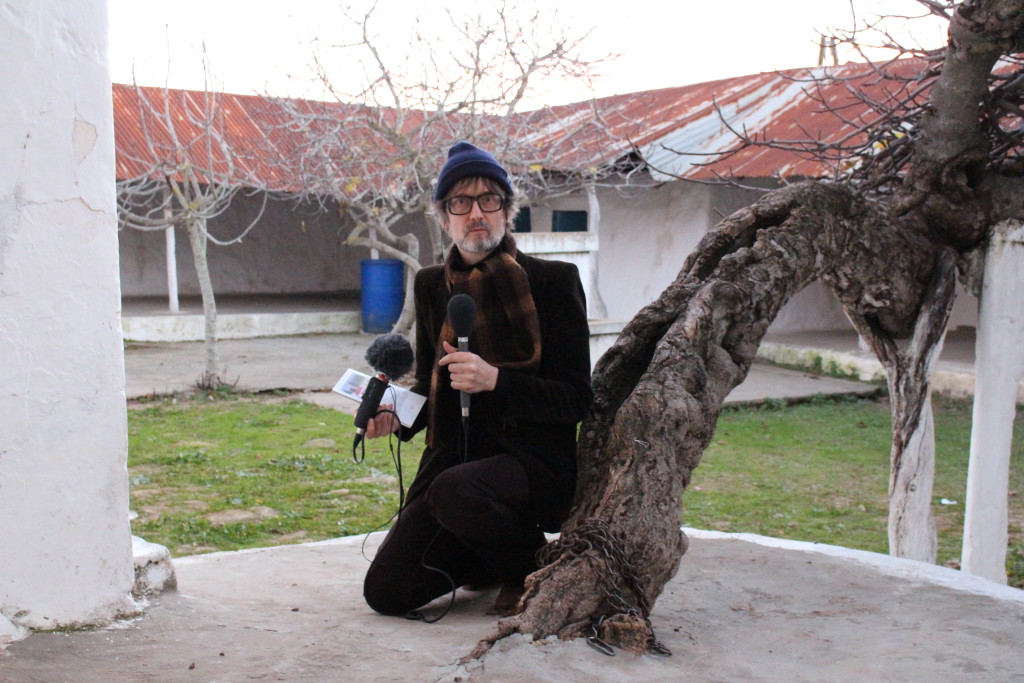 Jarvis Cocker, founder and leader of Pulp, who visited the village in 2017 to record a binaural episode of his BBC Radio 4 show Wireless Nights, recommends putting "the needle on the record and prepare to take the journey of a lifetime".
Previewing the new Master Musicians of Joujouka LP, he said: "In January 2017 I had one of the most intense musical experiences of my life. I travelled to Morocco to witness the Master Musicians of Joujouka play in the village they call their home.
"Their performance lasted a whole evening, starting relatively gently indoors then moving outside and building to an unforgettable climax featuring a visitation from Boujeloud whilst a bonfire raged and the full moon hung in the sky above. It was a truly transcendental moment. Listen to this record and tap into that same power.
"The music of the musicians of Joujouka is not improvised – it has been honed and perfected over many, many years to help the listener access altered states. The performance captured here is structured in exactly the same manner as the one I witnessed. Put the needle on the record and prepare to take the journey of a lifetime."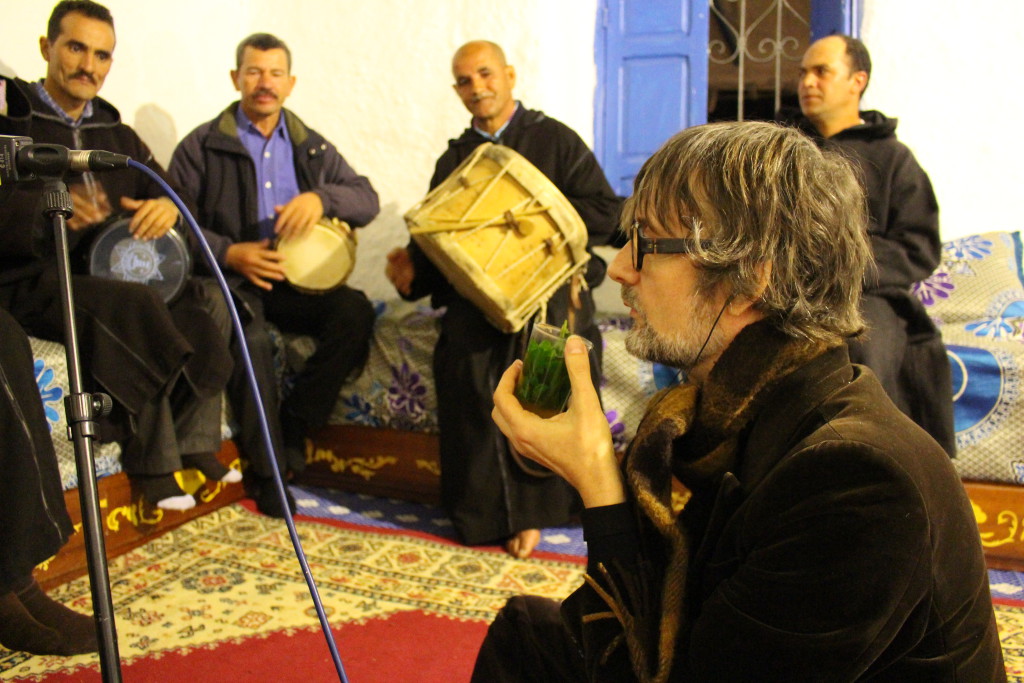 You can listen to Jarvis' visits to Joujouka on Wireless Nights: Joujouka at the BBC Sounds website here
In 2011, following their headline slot on the Pyramid Stage at Glastonbury the Master Musicians of Joujouka slept in tepees on the festival campsite. The next day they woke up in a field of mud. That evening they climbed a hill to the Crow's Nest to play a set, while Pulp played their unannounced secret headline show on The Park Stage. The Master Musicians' Crow's Nest show was to begin the moment Pulp ended their show.  Looking down the hill as 70,000 fans with their hands in the air and singing along to the chorus of 'Common People' during the final encore, Ahmed El Attar, leader of the Master Musicians of Joujouka turned to Live in Paris producer Frank Rynne and said, "Hadhi musiqa. Hadha Mallim." ("That's music. That's a Master.").
The new album from The Master Musicians of Joujouka Live in Paris will be released by Unlistenable Records on 23rd April.
The album was recorded at France's leading modern art museum Centre Georges Pompidou, Paris in September 2016 as the final concert linked to their Beat Generation exhibition and will be available as a 2xLP and download on Unlistenable Records via Bandcamp.
A first listen of the track 'Jahjouka I Calihone' is available now – visit the Unlistenable Records Bandcamp page
Live in Paris is available to pre-order for download and digital streaming in addition to a special cassette release limited to 150 copies. News on the double vinyl release to follow.
Read more Jarvis Cocker Wireless Nights binaural recordings Master Musicians of Joujouka on BBC Radio 4