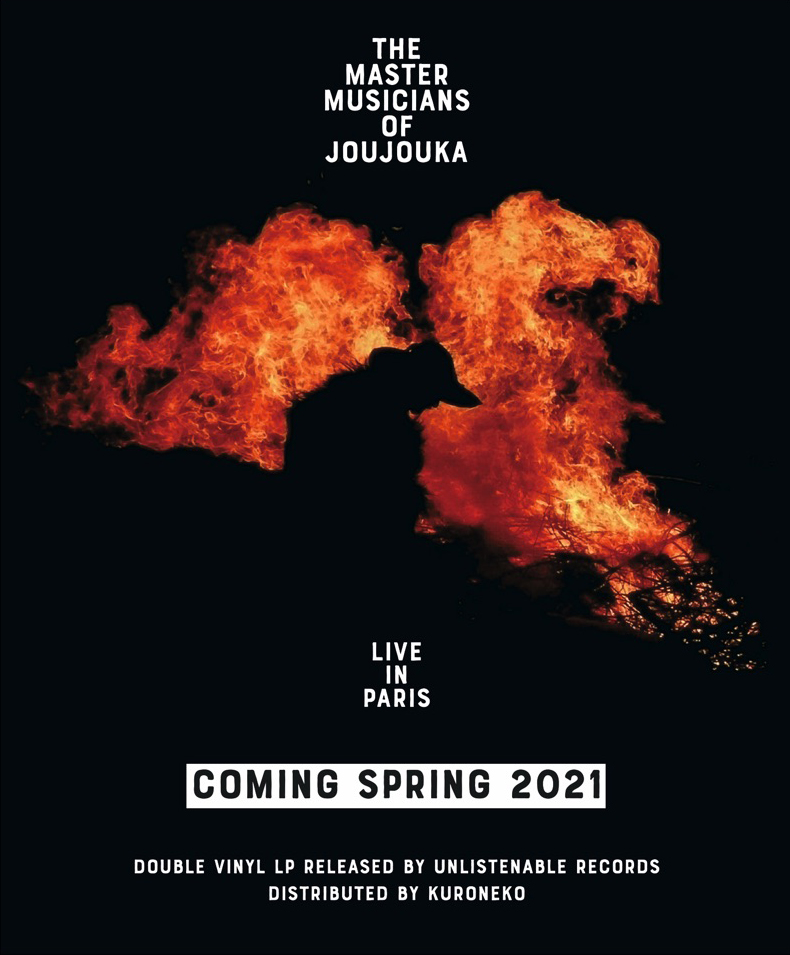 Watch this space for news on the upcoming release of Live In Paris album by the Master Musicians of Joujouka.
The album, recorded at Centre Pompidou in 2016, is set to be released as a double vinyl LP on Unlistenable Records in Spring 2021, with distribution via Kuroneko.
More information closer to the release date.