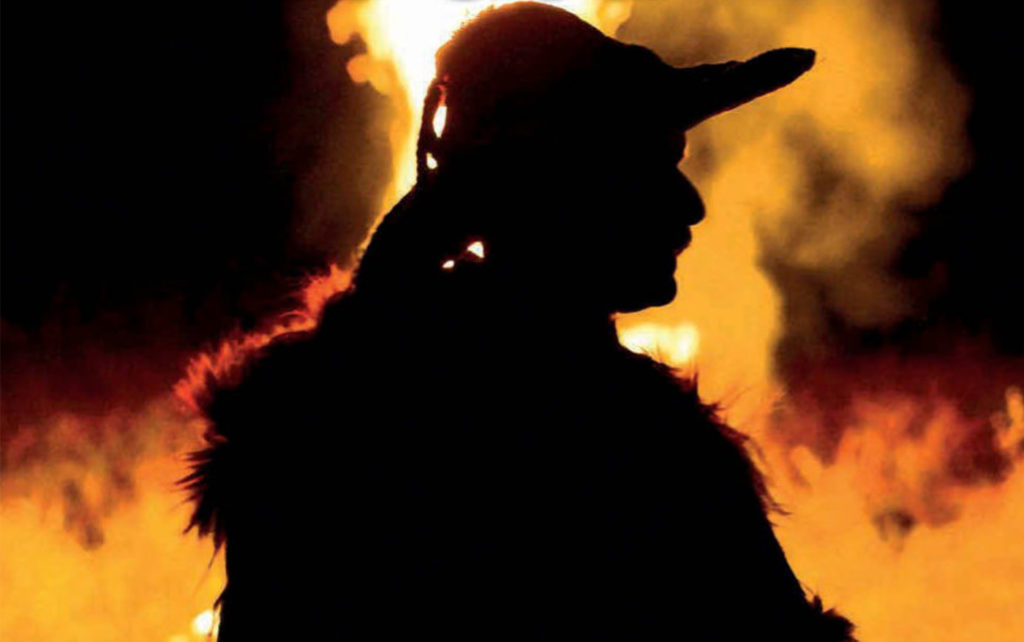 Feature article by Mark LeVine traces the link between Moroccan Sufi trance and contemporary Arab electronic dance music artists.
The latest issue of Songlines magazine this month includes extensive coverage of the Master Musicians of Joujouka.
The November 2021 edition of the magazine includes a feature article, album review and a track included on the free covermount CD.
In the 'Moving Closer to God' feature, writer Mark LeVine looks at the influence of the music played by the Master Musicians of Joujouka with electronic dance music (EDM) artists from across the Arab world expressing how ancient Sufi trance sounds have influenced their work.
In the article, published on the 50th anniversary of the landmark release of Brian Jones Presents The Pipes Of Pan At Joujouka, LeVine said: "I could tell there was something special about the music and Jones' production; but even though the recording is remarkably clean and powerful, it is sonically flat – a two-dimensional representation of music that clearly had four (or more) dimensions. What I would realise decades later, when I first heard the group live: it's not just that the musicians breathe music instead of air, it's that by the time they're done with you, you are breathing music. But capturing that experience seemed an impossible task – at least until the release of their new album, Live in Paris."
Providing their insight into how EDM has been inspired by Sufi trance grooves include New York-based Moroccan producer Bergsonist, who suggests it is "Moroccan Detroit techno, but from centuries ago," Egyptian artist Halim al-Dabh, Beirut-based artist and label executive Ghazi Abdel Baki and Palestinian metal guitarist / electronica composer Abed Hathout.
Also featured in the magazine, Live in Paris is reviewed by Daniel Spicer, who writes: "These performances feel like a mythic transmission from antiquity… If you haven't yet been able to attend the Master Musicians' annual festival at home in Joujouka, this is the next best thing."
The Top Of The World compilation CD presented free with the magazine features 'Aayta' from the Live in Paris album.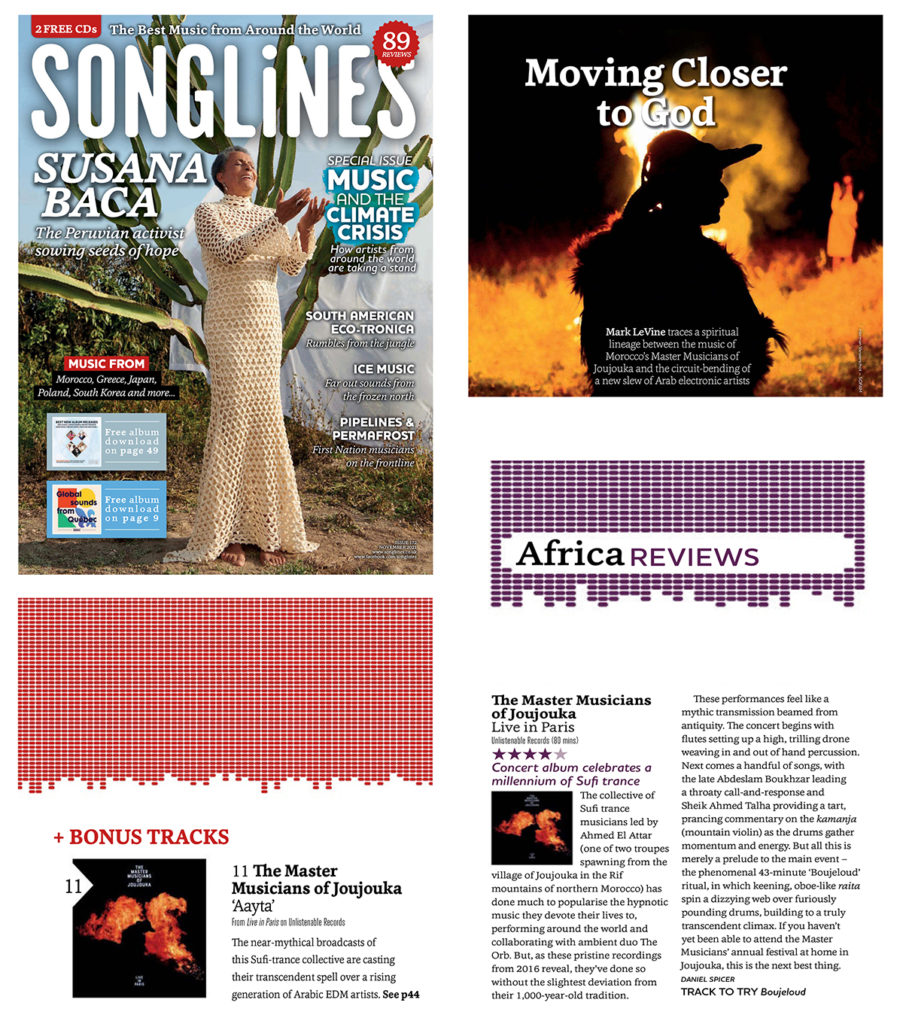 The November 2021 issue of Songlines is available now from all good newsagents. Visit www.songlines.co.uk for more information
Live in Paris is out now on Unlistenable Records