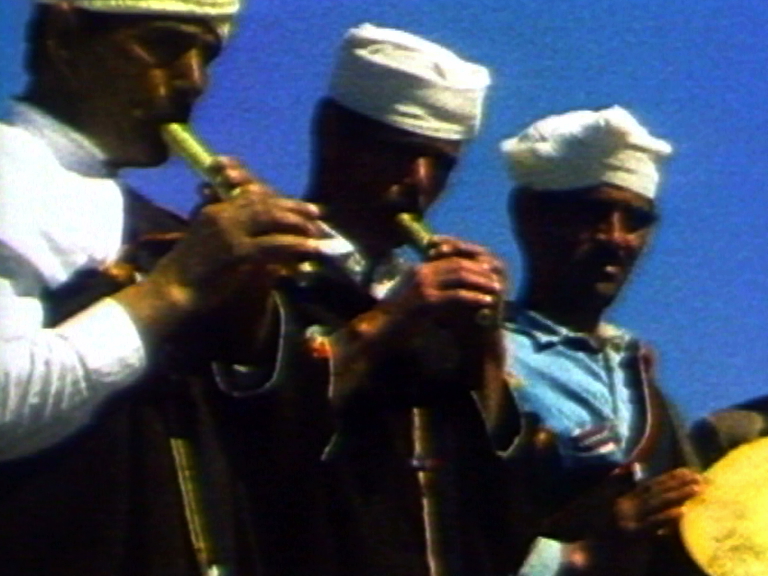 The Tangier Interzone Edition 2 film festival starts from 22nd November 2022.
The Master Musicians of Joujouka are set to feature in two films scheduled for the Arab Media Lab film festival starting later this month.
The film programme, curated by Abdelaziz Taleb and produced by The Arab Media Lab project, features rare opportunities to view two films featuring the Master Musicians of Joujouka – Destroy All Rational Thoughtand Joujouka.
Tangier Interzone Edition 2 is set to take place from 22nd November to 19th December 2022 with screenings in Marrakesh and online.
Watch a trailer for Tangier Interzone 2 here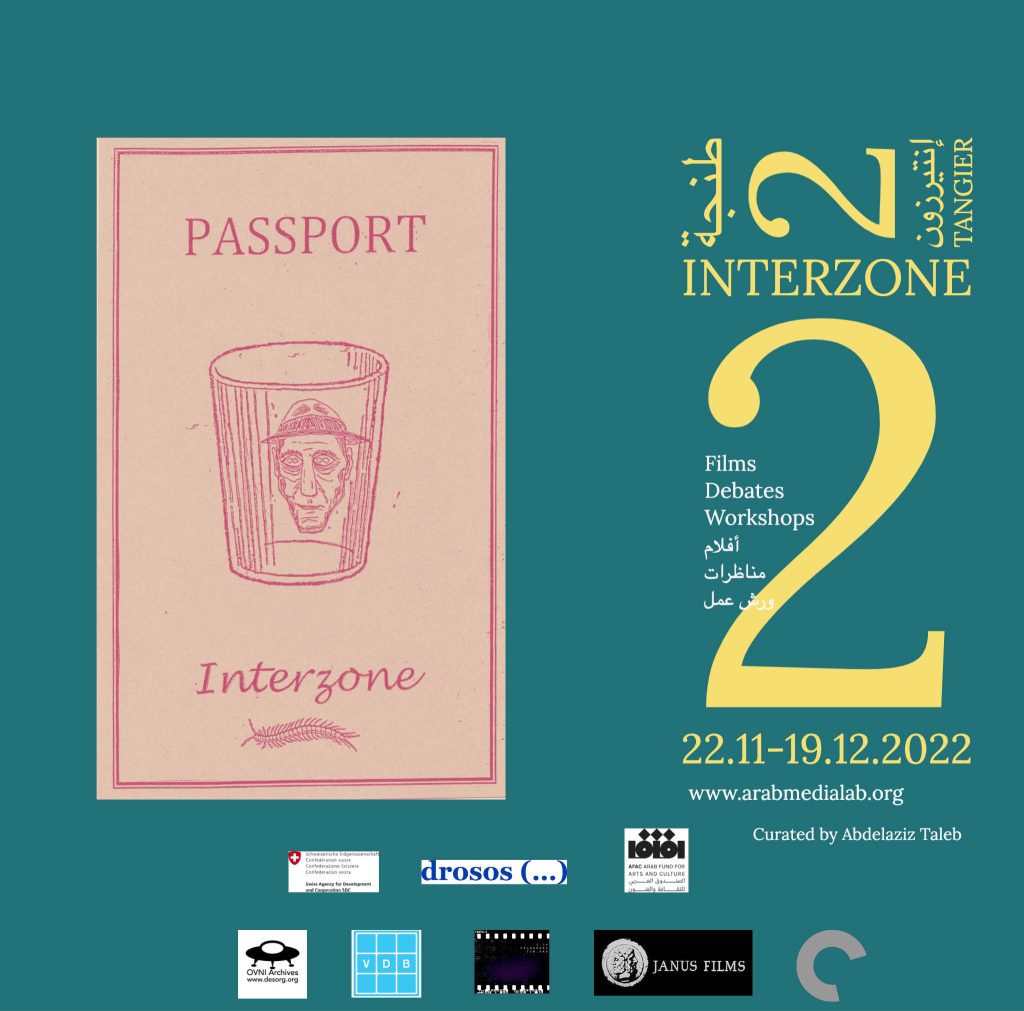 The Arab Media Lab featured films celebrate the many artists, poets and intellectuals, including members of the Beat Generation, who visited Tangier to be inspired and "live the Moroccan dream".
Festival organisers said: "Few lived a human dialogue with the locals, but most of them wanted to experience other things in order to expand the language of experience beyond the practical world.
"Via our film program: Tangier Interzone 2, we will try to explore this frontier between reality and fiction, and discuss the imaginary dimension of this same "reality". This year we expand our program to works and artists who does not only have a direct link with the movement, but were inspired by it and lived the experience from within."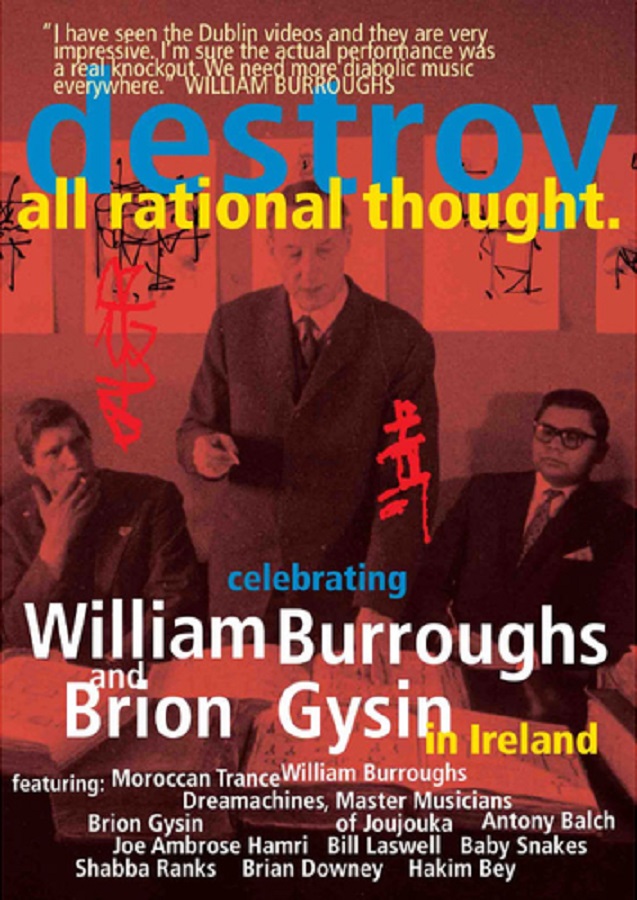 Destroy All Rational Thought
Screening 29th November at 20.00 (Moroccan time) here
Frank Rynne, Terry Wilson, Joe Ambrose and Stuart McLean
Ireland, US, Morocco | 1994 | 50min
The great Beat Generation experiments took place in Tangier, the Moroccan city where William Burroughs, Brion Gysin, and the Moroccan painter Mohamed Hamri taught Jack Kerouac, Timothy Leary, and Allen Ginsberg how to live outside the law.
This film features one of the last interviews with Burroughs and previously unseen vintage footage of him in his prime during the 50s and early 60s.
Frank Rynne, Manager of the Master Musicians of Joujouka, said: "Destroy All Rational Thought documents the 1992 Here to Go Show which was held in Dublin, Ireland. The Here to Go Show derived its name from the book Here to Go where Brion Gysin spoke about his life and art with his friend and collaborator Terry Wilson. The show was an attempt to revitalise interest in  Brion Gysin's art and life six years after his death in Paris in 1986. The was the first major art exhibition featuring William S. Burroughs and Brion Gysin's paintings as well as those of their friend Mohamed Hamri, the Moroccan painter who introduced the Beats and Rolling Stone Brian Jones to his village and their musicians the legendary Master Musicians of Joujouka. It also featured a photograph exhibition by Ira Cohen and multiple live events. It was one of the last counterculture moments before the arrival of the internet.
"Gordon Campbell a long-time devotee of Gysin provided the funding and logistics for the show and the organisers, Rynne, Wilson and Ambrose cast their net out to ensure the collaboration and participation through various means of fans and friends of Gysin including Wiliam S. Burroughs, Iggy Pop, Bill Laswell, Felicity Mason, Ramuntcho Matta, Mohamed Hamri, Ira Cohen and more. A highlight of the show was the appearance of a small troupe of Master Musicians of Joujouka to whom Gysin had devoted much of his life, promoting and encouraging luminaries to visit.
"Destroy All Rational Thought documents various events at the Here to Go Show as well as including artistic performances by the participants and also uses then unseen rare archival footage shot by filmmaker Antony Balch of Burroughs, Gysin and others in the 1950s and 1960s. Some of this footage was reworked into Balch's The Cut Ups and Towers Open Fire. The Dublin events were shot on lo-fi video and added to this are an array of artworks, images, spoken word and music from Material, The Baby Snakes, Master Musicians of Joujouka including a performance in collaboration with Irish artists such as Daniel Figgis and a live performance with The Baby Snakes featuring Thin Lizzy drummer Brian Downey.
"Destroy All Rational Thought also features extracts from one of the last interviews with William S. Burroughs conducted in Lawrence, Kansas by Corinna MacNeice, which was recorded as an introduction to the show and featured at the opening reception. In it Burroughs' states that 'Brion Gysin was the only man I ever respected'."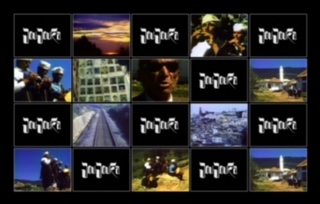 Joujouka
Screening 3rd December 20.30 (Moroccan time) here
Frank Rynne and Marek Pytel
Ireland, UK | 1998 | 23min
Joujouka is a short film shot on Super 8 in Morocco in 1995 and 1996. Having brought the Master Musicians of Joujouka to Ireland for the 1992 Here to Go Show featuring William Burroughs and Brion Gysin artworks Rynne went to Morocco in 1994 to record the Master Musicians of Joujouka and ended up in Marrakesh also where he recorded the Gnoua troupe led by Mallim Hassan L'Gadiri. 
Resulting in the CDs Joujouka Black Eyes by Master Musicians of Joujouka (Sub Rosa 1995) and Sufi; Moroccan Trance featuring Gnoua Brotherhood of Marrakesh and Master Musicians of Joujouka (Sub Rosa 1996).
This short evocatively follows the path of the Beats and Brian Jones from Tangier to Joujouka and on to Marrakesh relying on music and repetition to evoke the spirit of Sufi trance in the Morocco of the mid-1990s.
In Joujouka, Mohamed Hamri, the self-styled, Painter of Morooco, adds his presence.
The film was shown at many counterculture events in the 1990s including at the ICA and the Horse Hospital in London and at performance by Master Musicians of Joujouka and the rai hop art group Islamic Diggers.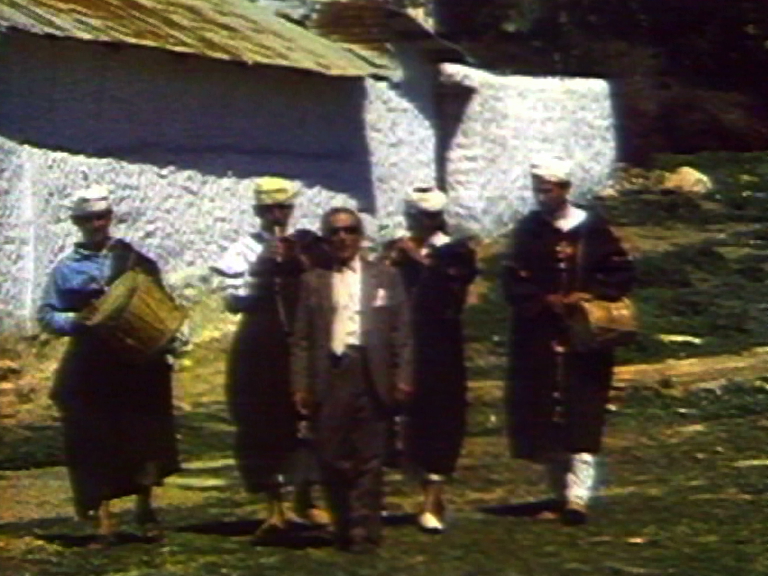 For more information about Arab Media Lab film festival click here
The Master Musicians of Joujouka festival Joujouka 23 takes places 2-4 June 2023. For more information and to book your tickets click here