The micro festival held at the Master Musicians of Joujouka's home in Morocco given Guinness World Records accolade.
The annual festival held in Joujouka since 2008 has been recognised by Guinness World Records as the smallest music festival.
The self-styled "micro festival" has a limited capacity of 50 guests, at which the Master Musicians are not just the headline act, but also the only group on the lineup.
A statement from Guinness World Records said: "The Master Musicians of Joujouka Festival takes place every June in the village of Joujouka, in the Ahl Srif tribal area of northern Morocco, nestled in the foothills of the Rif Mountains. The three-day extravaganza has been running since 2008, and the number of invited guests is strictly limited to 50. Revellers experience the Masters playing their unique brand of Sufi trance music – used in the healing of "disturbed minds" – that has been at the heart of their secluded community for more than 1,000 years. Visitors are hosted by the Masters in their own homes, with food and drink provided throughout. Tickets also include transport from and back to Ksar El Kebir railway station. The next festival will take place over the weekend of 2–4 June 2023.
"The Master Musicians of Joujouka have played with a number of Western musicians, most notably the Rolling Stones founder and guitarist Brian Jones. The release of Brian Jones Presents the Pipes of Pan at Joujouka (1971) followed his death in 1969. It features a performance by Jones alongside the Masters in the Moroccan village on 29 July 1968, and was instrumental in introducing the group's music to a worldwide audience.
"The Masters' discography includes Joujouka Black Eyes (1995) and Boujeloud (2006), and their Live in Paris LP was released as recently as April 2021. Collaborators include Jane's Addiction, The Orb and Ornette Coleman.
"In 2011, the Master Musicians of Joujouka opened proceedings on the Pyramid Stage at the UK's Glastonbury Festival, where the likes of Wu-Tang Clan, BB King, Morrissey and headliners U2 performed later that same day."
The Master Musicians of Joujouka receive this unlikely honour, though not without some contentious competition.
As Guinness World Records clarified: "Hunter's The World's Smallest Festival, a touring portaloo that was based at the boot retailer's flagship Regent Street store in London in 2016, and Klarafestival 2019, a "concert in a box" large enough for only three people, a piano and a performing musician that toured venues in Brussels, Bruges and Antwerp in Belgium, have both claimed to be the world's smallest festival but have not been considered as rivals to the Master Musicians of Joujouka Festival owing to their strictly limited capacities and their contrived, nomadic existence."
Guinness World Records – smallest music festival
Joujouka 23 takes place from 2-4 June with last few remaining tickets still available
More information here
Book your space at the following link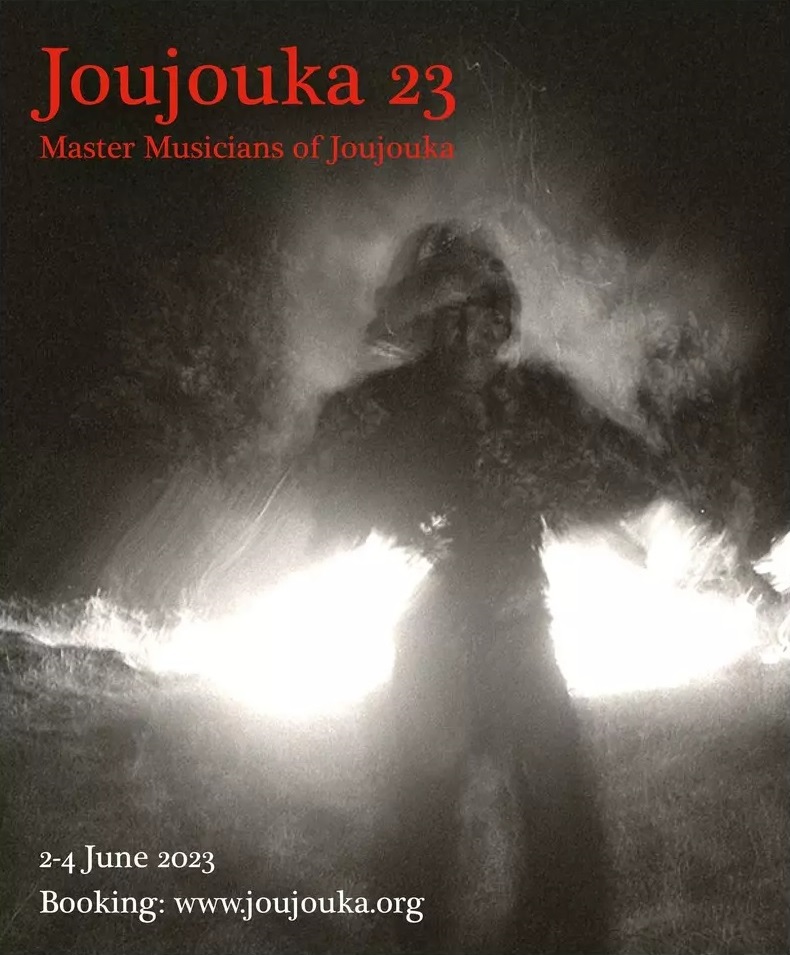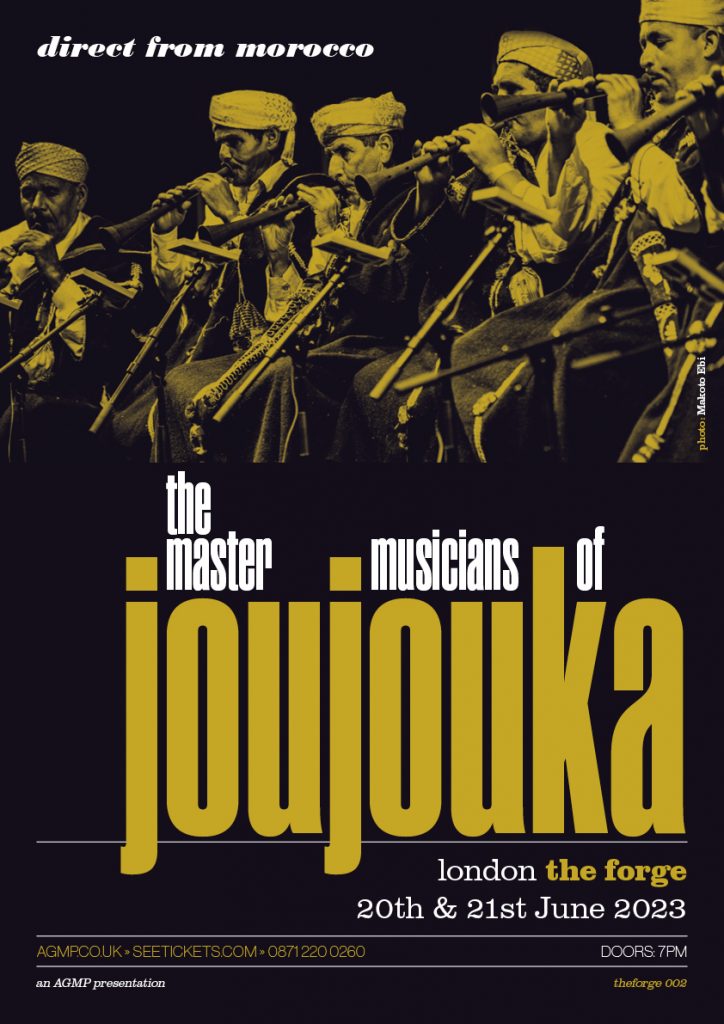 The Master Musicians of Joujouka play two concerts in London on 20th and 21st June at The Forge
Booking now. More info here