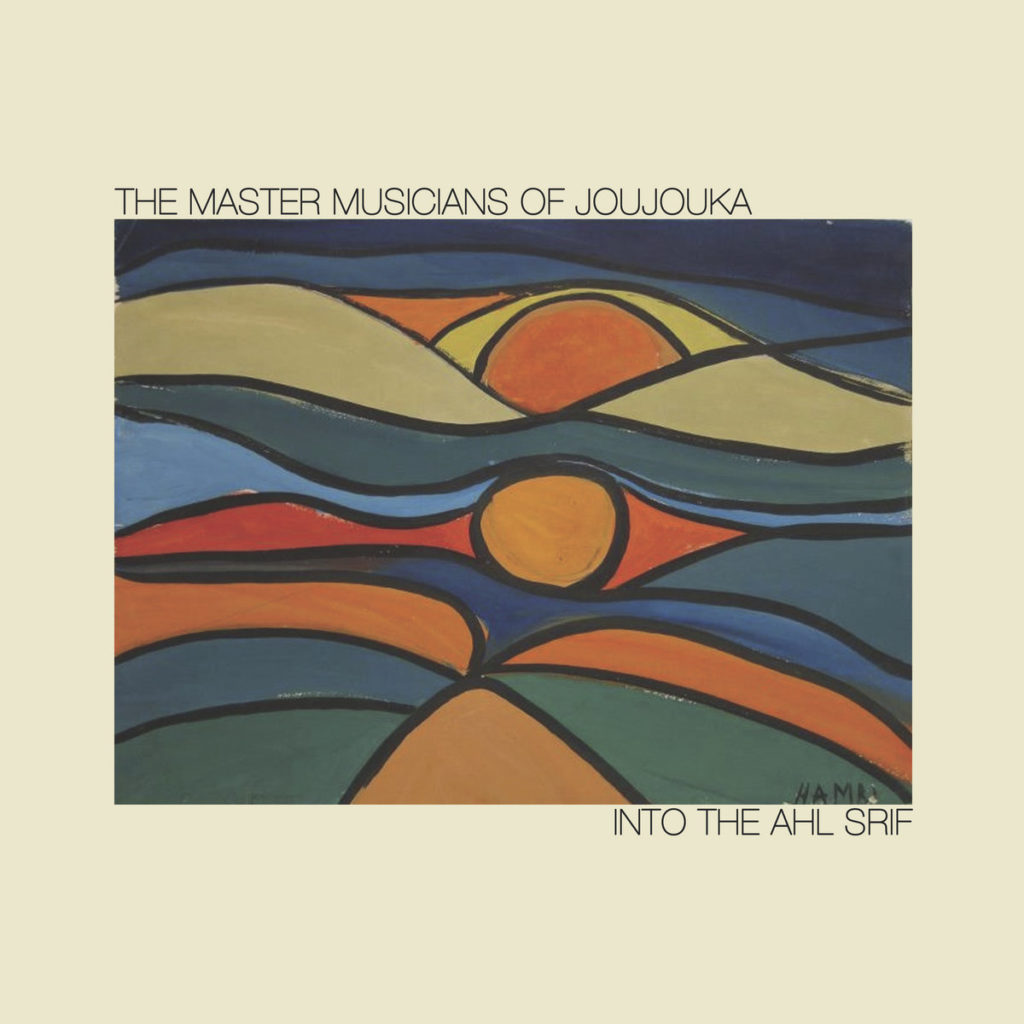 Master Musicians of Joujouka live album Into The Ahl Srif  is being released as a digital download for the first time today (5th June).
The album was originally released as a limited vinyl LP in 2015 by Ergot Records.
Today (5th June) would have been the opening of the 2020 Master Musicians of Joujouka festival that has been postponed as a result of the Covid-19 pandemic.
While we understand many will be disappointed not to make the trip to Morocco to attend the festival in Joujouka it is now possible to experience the sounds of the Master Musicians of Joujouka live in their village – from Adrian Rew's recordings at the festival in 2012.
Due to the lockdown measures and guidelines around social distance, in Morocco as the rest of the world, the Master Musicians have been unable to work since March.
In an appeal for funds Ergot Records are today releasing Into The Ahl Srif making this previously limited-edition vinyl album available for the first time as a digital download.
Originally a vinyl only release this is a great opportunity to get a digital copy of this beautiful field recording.
Listen and download the album here
By selecting the 'Name your price' option at checkout will donate additional funds to the Master Musicians of Joujouka. In addition, on 5th June as Bandcamp are waiving all fees it means your contribution goes directly to the artists.
Recorded live in Joujouka in 2012, Into The Ahl Srif  was the first new album of Joujouka material available on vinyl since 1976.
From Ergot Records: "Focusing on the trance-inducing ghiata music of the rites of Boujeloud, Into The Ahl Srif  eschews the highly edited, special-effects approach of Brian Jones Presents The Pipes Of Pan At Joujouka  in favor of a raw, untampered transmission. Although preserving the full 90-minute fertility ritual in uninterrupted form would be impossible on any physical sound medium, this LP takes a more thorough look than ever before at this most cacophonous, droning, and deeply psychedelic side of Joujouka's music."
The album was recorded and produced by Adrian Rew. Album artwork by Mohamed Hamri.
The cover art was a Hamri painting gifted to Genesis Breyer P-Orridge  by Brion Gysin and which was acquired by MMOJ producer and manger, Frank Rynne, from the late great Gen.
The album is available now at the Ergot Records Bandcamp page:
ergotrecords.bandcamp.com/album/into-the-ahl-Srif
For latest on the 2020 festival and updates on rescheduled dates when available visit here