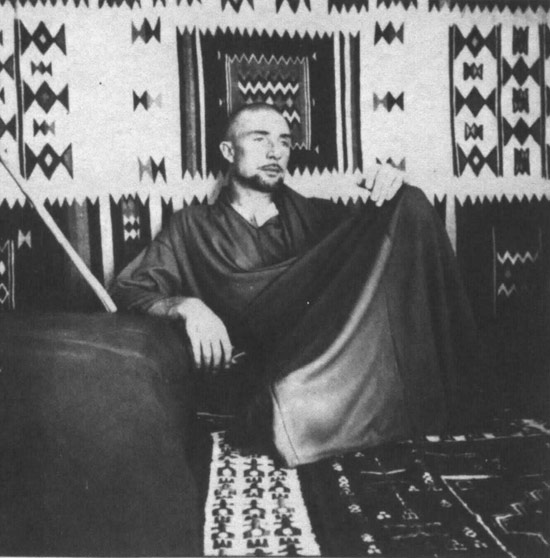 Today 19 Jan 2016 is the 100th anniversary of the birth of Brion Gysin the mentor and friend of the Master Musicians of Joujouka/Jajouka. he invented the Cut-Up Method of writing for William Burroughs. In the 1950s he fell in love with the Masters and with the painter form the village Mohamed Hamri he helped the Masters in any way he could while he lived. He owned with hamri the 1001 Nights in tangier where the musicians played in groups of 15 for 2 weeks at a time. he loved Hamri and the Masters.
In his diaries he talks of Hamri and the Masters all the time including when Brian Jones came to record:

August 1968
1 – Thursday [Tanger]
To Jajouka with: Brian Jones, Suki, Hamri, Targuisti,[..] & George the Engineer from Olympic.
February 1969
1 – Saturday [Tanger]
Hamri's great show.
Gave Hamri 17.500 francs.
The governor came & said:
"What difference would it possible
make that I buy this picture or that one?
Hamri, you are the star of Moroccan 
painters! I will see that all of these
are sold. I'll just call some of the
bad boys in town in here and I'll
tell them: Buy this! Buy that!
[…]
RIP Brion Gysin you are still talked about your little blue hills of the Ahl Srif