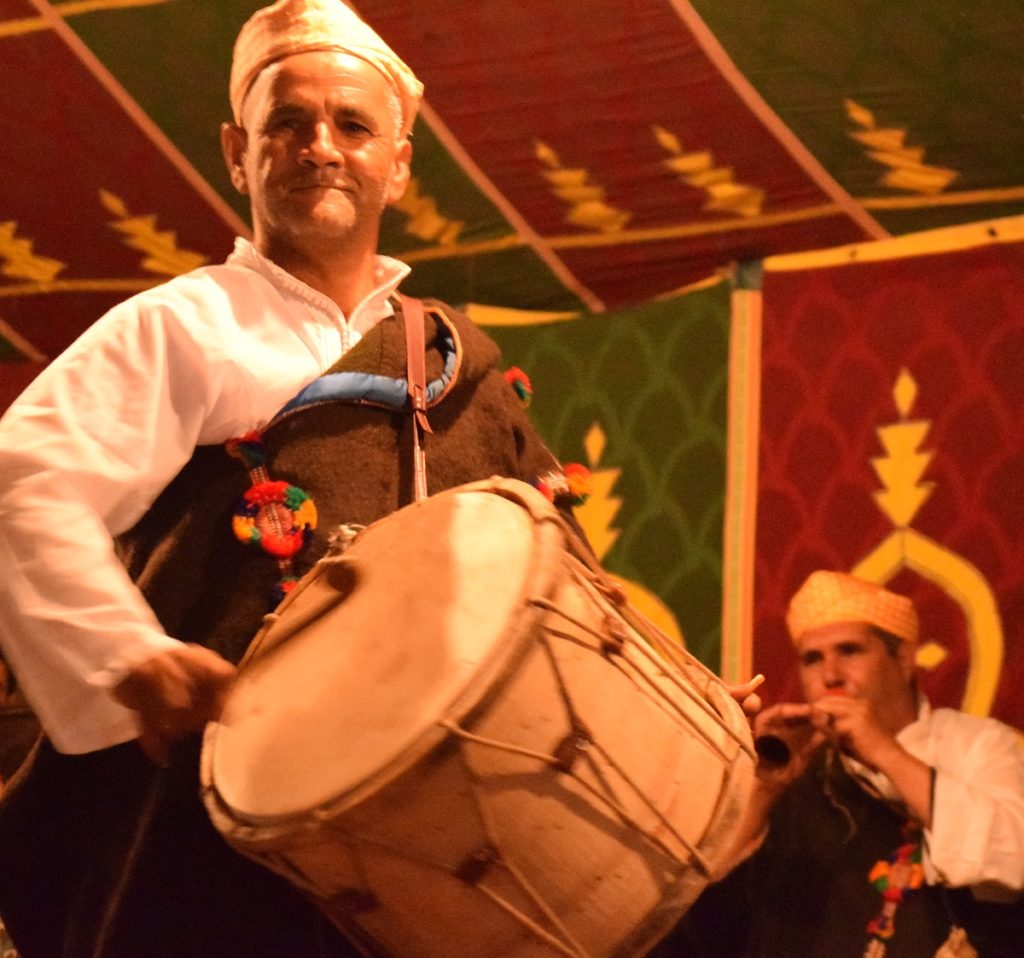 Tickets for the 2020 edition of the Master Musicians of Joujouka Festival are available now at 2019 prices.
The three-day festival in Joujouka, Morocco, will be held from Friday, 5th to Sunday, 7th June 2020 and is limited to 50 full ticket holders.
Guests will be collected at Ksar El Kebir train station on Friday, 5th June and dropped off after the festival on Monday, 8th June before 12 noon.
Places include accommodation and full board.
The 13th annual festival in the village follows the 2019 edition that marked 50 years since the death of Brian Jones. As founder and lead guitarist of The Rolling Stones, Brian was musical icon and in the world of Joujouka, Brian is a mythical figure and remains real in song and memory.
Live In Paris, a live recording of the Master Musicians of Joujouka 2016 performance to coincide with the Beat Generation exhibition at Centre Pompidou is set for release later this year via Unlistenable Recordings.
For more information and to book tickets click here to pay for a deposit (non-refundable) or a full ticket which is refundable minus deposit until 26th April 2020. After this date places are forfeit. Tickets are non-exchangeable and may not be resold.
For any other enquiries regarding your trip email Master Musicians of Joujouka Manager Frank Rynne at: joujouka@gmail.com