Jarvis Cocker Wireless Nights binaural recordings Master Musicians of Joujouka BBC Radio 4 (photos)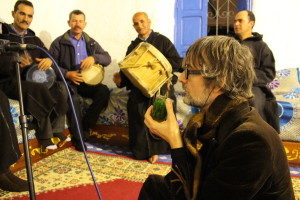 Jarvis Cocker of Pulp returns to BBC Radio 4 with his award winning series Wireless Nights on 13 March at 23.00 with a broadcast from Joujouka.  Jarvis recorded the Master Musicians of Joujouka binaurally for the latest show and the BBC recommends listening with headphones for maximum effect. The show was produced by Neil McCarty who also produced and presented the 2000 BBC World Service/ Radio 4 programme "Return to Joujouka" which was updated to co-inside with the 2011 headline show at Glastonbury Festival by Master Musicians of Joujouka. and where the Masters saw Pulp perform. The Masters Musicians and Jarvis finally met in Sept 2016 during rehearsals for the Masters sold out show at Centre Pompidou, Paris.
The Guardian's David Hepworth recommends the Wireless Nights "Joujouka" as the best on radio in the UK this week.
"The best sound of the week is captured by Jarvis Cocker's microphone as he sits in the midst of the Master Musicians of Joujouka while they limber up for one of their nocturnal performances in their small village in the Rif Mountains of Morocco. I'm never entirely sure what the term binaural sound denotes but that's apparently the way this Wireless Nights (Monday, 11pm, Radio 4) was recorded. Nowadays, people are walking the street wearing headphones costing as much as most people used to spend on home hi-fi and here's one programme that should give them a good workout." The Guardian 11 March 2017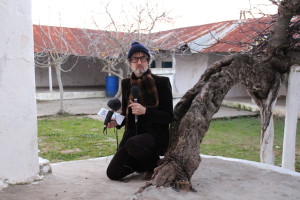 You can catch the show on the BBC website or on podcast after the broadcast on this Jarvis Cocker, Wireless Nights"Joujouka" with Master Musicians of Joujouka from 13 March 2017 23.00 and on podcast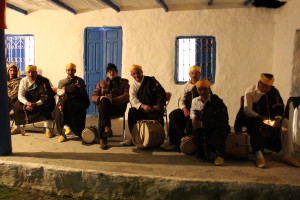 Booking for this years Master Musicans of Joujouka Festival (30 Jun -2 July …drop-off morning 3 July) is available on this site http://www.joujouka.org/