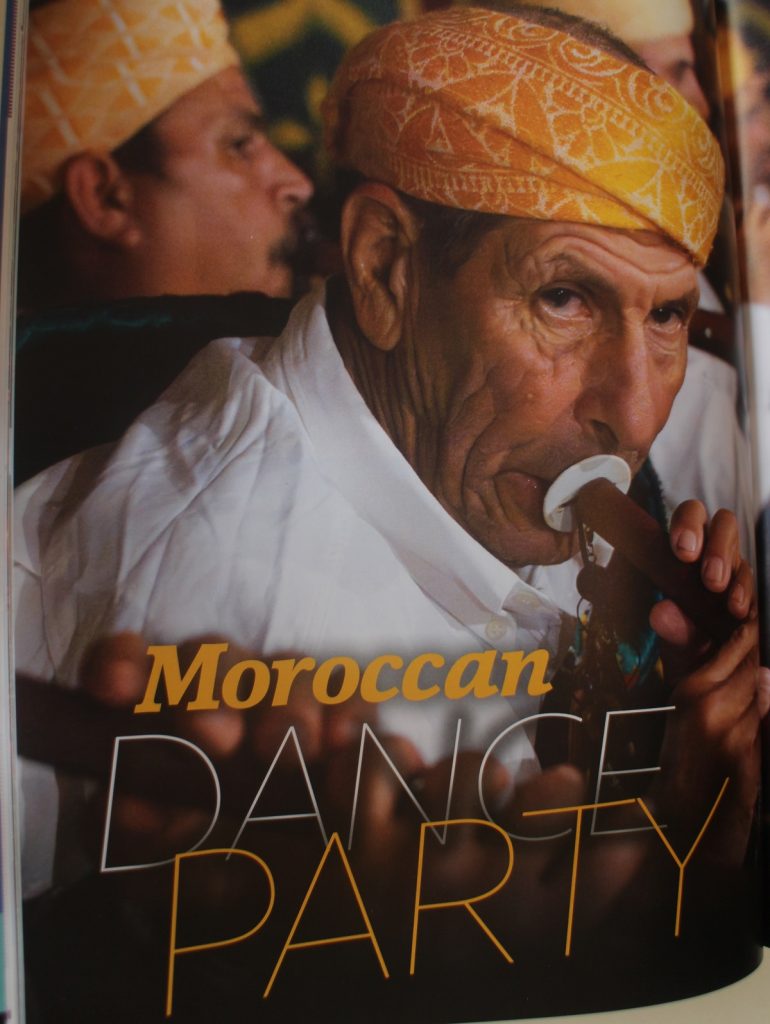 Recent festival in Morocco and UK tour report featured in the latest edition of Songlines.
Fifty years since his first visit to Joujouka in 1973, Robin Denselow returned to Morocco to experience the annual festival in the village – and then followed the Master Musicians of Joujouka on their recent UK tour, including festival opening set at Glastonbury.
The August-September 2023 edition of Songlines magazine features Denselow's tour diary report of his experiences.
In June, Denselow attended the Master Musicians of Joujouka festival, and then joined the group on the road for their two-night residency at The Forge in Camden, London, ahead of the group's Pyramid Stage opening set at Glastonbury Festival.
Denselow said: "It's amazing to be back [in Joujouka], especially as I'm with Rikki Stein, friend and manager of the late, great Fela Kuti. I first met Rikki when I was invited to Joujouka back in 1973. Jazz pioneer Ornette Coleman and the writer William S Burroughs were also here, and the musicians played for hours out in the mud square, creating the most extraordinary, intense and trance-inducing sounds I had ever heard.
"Now, it's more organised. The new generation of musicians have flattened the earth at the top of an olive grove next to their little HQ to provide a stage covered in carpets and a striped awning. Will it be the same intense experience? I shouldn't have worried."
Reporting on the Master Musicians of Joujouka's Glastonbury show Robin Denselow enthused: "They sound as intense, and attacking and as sophisticated as they did in Joujouka. […] They still sound as thrilling, joyful and unique as they did back in their village in Morocco."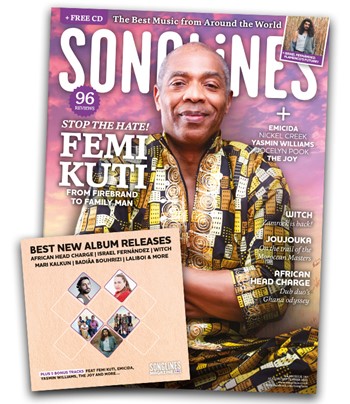 Read the article Moroccan Dance Party in full in the August-September 2023 edition of Songlines available now from all good newsagents and here