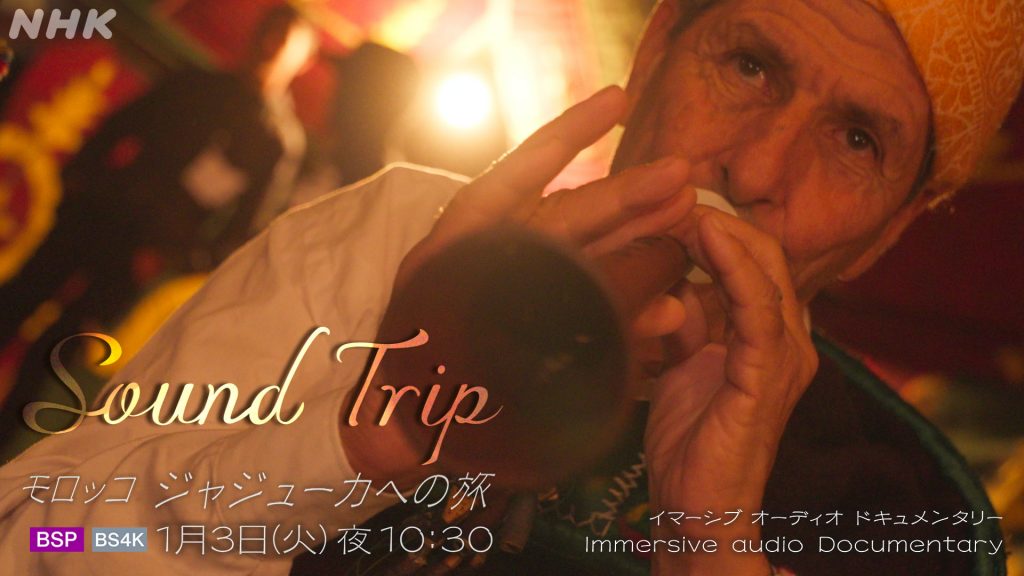 First screening of 90 minute documentary to be shown on 3 January.
The Master Musicians of Joujouka are delighted to announce the first showing of a 90 minute documentary.
Sound Trip: Morocco Journey to Joujouka airs on NHK BS Premium and NHK BS 4K in Japan on Tuesday, 3 January at 22.30.
The documentary, directed by Yoriko Koizumi, features a fully immersive 360° sound and vision.
Shot over three weeks in October 2022 the documentary starts in Tangier and features footage from two weeks of shooting within Joujouka.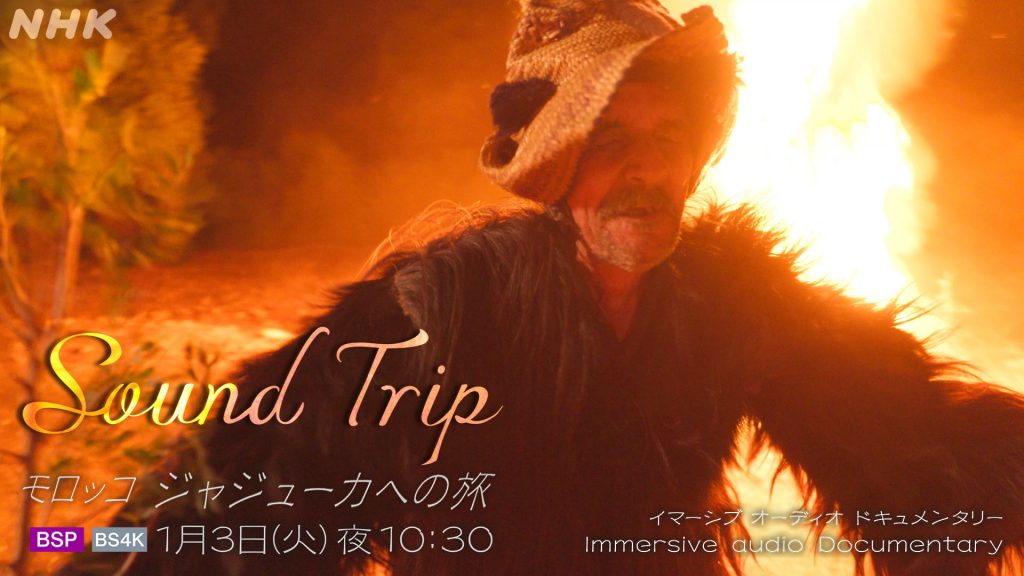 We will update when the show will be broadcast in other territories.
Watch a preview trailer for the series here
A statement from NHK said: "A new travel program with immersive audio. Visit Morocco in North Africa to hear the legendary music of Joujouka. You can enjoy a more immersive feeling with headphones.
"A new travel program using the audio playback technology 'Immersive Audio'. Viewers are surrounded by 360° stereophonic sound. Visit Morocco in North Africa. Travel to the exotic port city of Tangier and the magical ritual festival of Joujouka, an unexplored village that Brian Jones of the Rolling Stones admired. Morocco, where music is linked to religion, is still alive today. What kind of prayers can people put into music?"
Read more via NHK
The Master Musicians of Joujouka annual Festival returns in 2023 with a limited number of 50 places – tickets available now.
The festival begins on Friday, 2nd June 2023 with pick up at the nearest city of Ksar El Kebir around noon and by arrangement drop-off on the morning of Monday, 5th June back to the train station at Ksar El Kebir.
More information about Joujouka 23
To book your tickets for Joujouka 23 click below