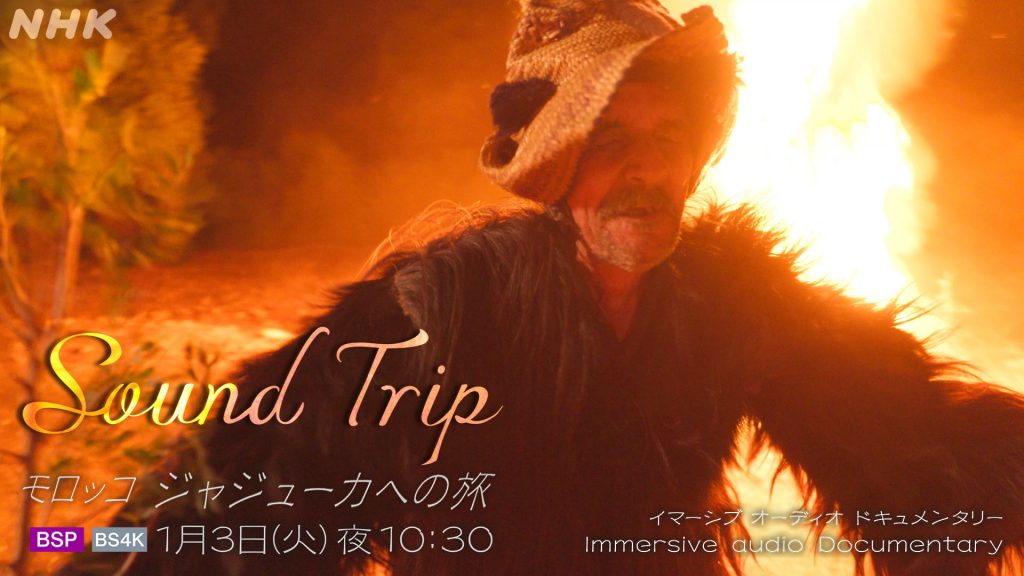 Japanese documentary film on the Master Musicians of Joujouka now available in English language version.
The Master Musicians of Joujouka feature documentary film Joujouka Morocco Sound Trip is now available to stream online.
An English language version of the film, broadcast earlier this year in Japan, can be viewed via NHK World-Japan On Demand.
The film is an edited version of the original 90 minute show that aired in January on NHK in Japan.
The documentary, directed by Yoriko Koizumi, was shot over three weeks in October 2022 and features fully immersive 360° sound and vision.
Show producers said: "Sound Trip is a wonderful new travelogue program that uses immersive 360-degree, three-dimensional sound technology. This time, we visit Morocco where a magical festival in the hidden village of Joujouka has been held for more than 1,000 years. Villagers believe that the music of Joujouka has barakah, or a blessing power that can heal the soul. Join Sound Trip to discover what makes Joujouka so unique.
"Sound Trip is a new travelogue program using the "Immersive Audio" sound technology bringing you to the magical trip. We explore some of the world's most intriguing destinations, Morocco, with 360 degrees' three-dimensional sound."
Watch Joujouka Morocco Sound Trip on NHK World-Japan On Demand here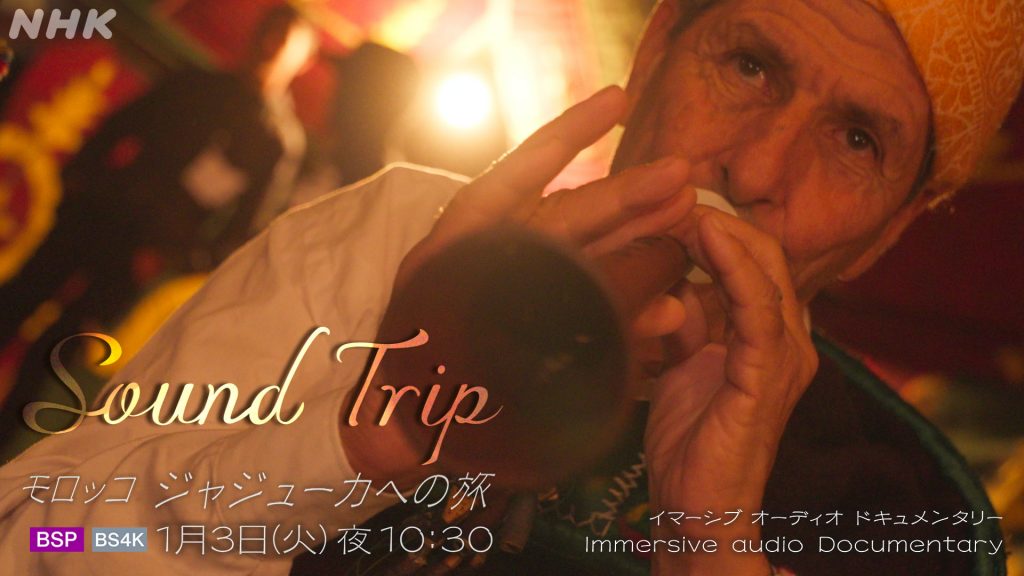 Joujouka 23
The 2023 Master Musicians of Joujouka festival takes place from 2-4 June with last few remaining tickets still available
More information here
Book your space at the following link
The Master Musicians of Joujouka play two concerts in London on 20th and 21st June at The Forge
Booking now. More info here