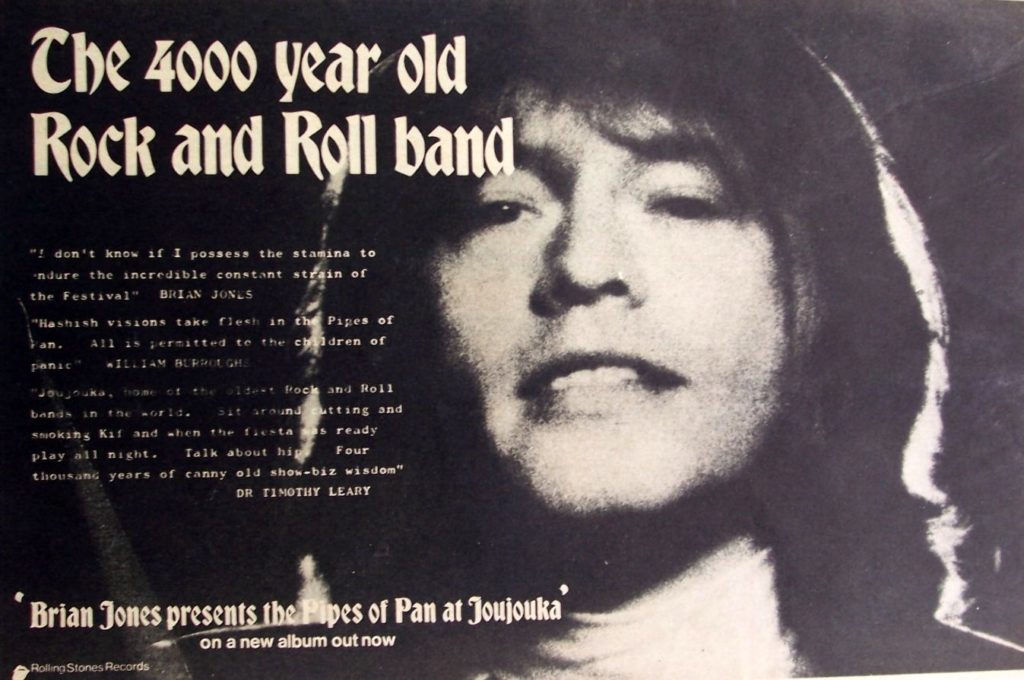 The Master Musicians of Joujouka this weekend host a festival in Joujouka in memory of The Rolling Stones founder and lead guitarist Brian Jones on the 50th anniversary of his death on 3rd July 1969.
Brian Jones (28 February 1942 – 3 July 1969) visited Joujouka in 1968 and recorded the LP Brian Jones Presents The Pipes Of Pan At Joujouka (released on Rolling Stones Records, 1971).
In his liner notes for the LP Jones said: "I don't know if I have the stamina to endure the incredible strain of the festival.
"What exists here is a specially chosen representation of the type of music which is played and chanted during the festival."
A Requiem For Brian Jones will be held in Joujouka, Morocco from Friday, 5th July to Sunday, 7th July 2019
More information at joujouka.org/the-festival
Just announced
Booking now open for next year's Master Musicians of Joujouka Festival
5-7 June 2020
Early Bird tickets available at this year's prices here